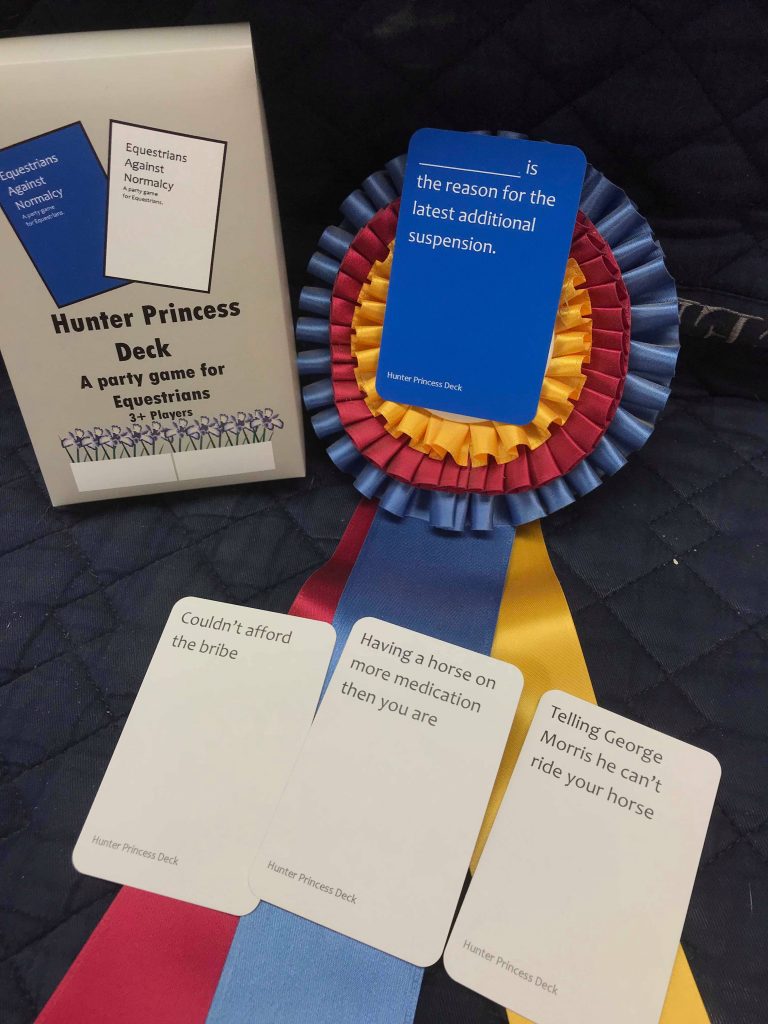 EAN loves all disciplines and this one is for the hunter jumper riders and lovers out there! Our Hunter Princess Deck is now available for purchase at Game Crafter. 
Clinician made you cry? Pulled a rail? Got dumped at the jump? We've been there too. So Equestrians Against Normalcy is doing our part by providing a card game made just for the Hunter Jumper crowd.
With cards like –
*Telling Geroge Morris he can't ride your horse
*Having a horse on more medication then you are
*The only roll back you are qualified to do is changing the prices at   Walmart
*The only way I could ever afford to own a seasoned jumper is by dumping pepper on my current mount
And so many more ,you are sure to have fun!
Our Hunter Princess Deck is perfect for killing time during events, while you hang out in the stable, relax with friends, or are recovering from a bad round in the ring. So if you are looking for a horse card game this is a must have for the Hunter Jumper in your life. You can play the Hunter Princess deck on it's own or combine it with any of the other EAN decks for longer game play.
Don't forget to also check out our Eventer Deck, Dressage Deck, and our Jump Off Decks.